The ROBLOX Premium is a paid membership alike to the current Builders Club.
Users from the United Kingdom were the first ones to be able to purchase the new membership.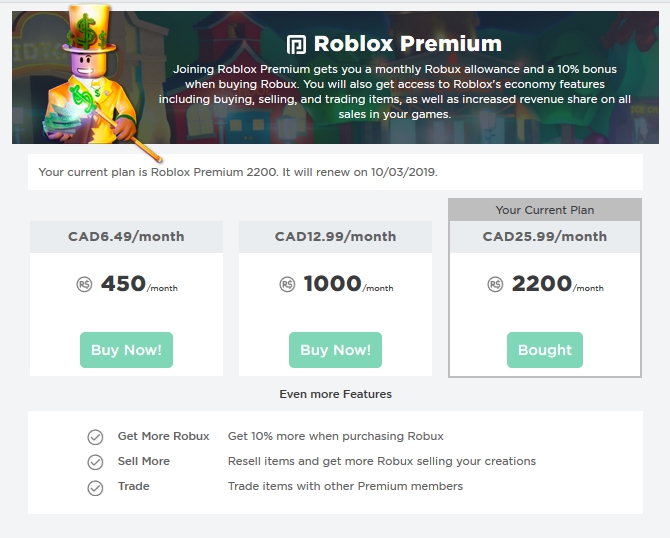 Roblox Premium membership plans are classified according to the amount of Robux you provide monthly. Compared to the Builders Club, all memberships share the same name and icons rather than having different icons. Robux is provided only once after each renewal date rather than gradually each day.
After a bit of investigation, we saw that purchasing the tier 3 premium membership will earn you +4,500 more robux. Compared to the normal yearly builders club membership it is a nice option. We also saw that the first plan will let you enter on 100 groups. The normal Builders Club would let you enter to only 10 groups.
And last thing we were able to see was that the membership page lacks information about the Roblox giftcards, or the page to purchase robux.